LEADERSHIP DEVELOPMENT & TEAM BUILDING EXPERIENCES
YOU WANT LEADERS AND TEAMS TO GROW THEMSELVES AND RESULTS
Learn2 is a team building company that focuses on achieving lasting behavior change. We help you create courageous leaders and teams by placing them in participant-driven environments so teams can achieve lasting behavior change and generate impact. Participants of Learn2 team building experiences have generated over $750 billion in impact so far.
FEATURED TEAM BUILDING PROGRAMS
Learn2 empowers leaders and teams to change the way they work. Whether you are looking for a virtual or in-person team building activity, a leadership development workshop or immersive skills training for your employees, Learn2 has a wide-range of programs that can be configured to your participants, company culture, values and desired outcomes.
SAVE THE TITANIC
Improve your leaders ability to take action in complex situations by placing them on Titanic.
LEARN MORE!
ORCHESTRATE IMPACT
Your proven process for achieving economic impact while developing leaders.
LEARN MORE!
750
BILLION DOLLARS OF ROI IN IMPACT
IN OUR CLIENT'S WORDS
LAURA FINEBURG
ARIA FOODS CANADA
"Learn2 had a great ability to read the audience and turn up the heat, the mantra is every one participates and they really challenged the group. The facilitator would get deep with real life examples within our company."
DR. IVAN JOSEPH
RYERSON UNIVERSITY
"If you want to build high performing teams it's not just about the content, it's about the people. Learn2 helped really see the strengths, the conflicts,  the roadblocks and helped develop a communication path to success."
RICHARD ROBBINS
RICHARD ROBBINS INTERNATIONAL
"Learn2 gives people a deep awareness. They don't just tell people what to do, they help people understand what to do. As you become aware of the principles of change you own it and can use it daily in your own life."
LOOKING FOR ANSWERS? LOOK NO FURTHER!
MOST POPULAR BLOGS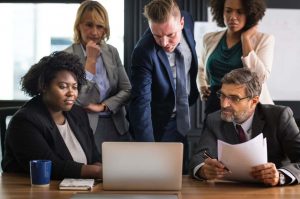 Learn different ways you can ensure value from leadership development activities.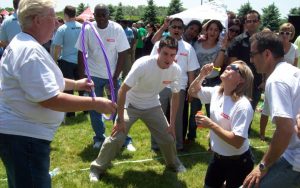 When you think about team building, you may think about the silly games you played instead of seeing the real benefits of the practice. Since its inception, team building activities have focused on interactive games that allow leaders and teams to work together on new…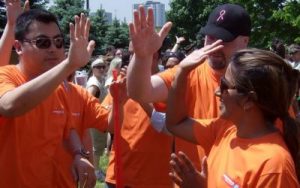 When one thinks about team building exercises, they usually think of the office workers and lower management, yet team building activities for executives are just as important to producing results for a business. Here are 5 exercises that the upper crust can use to…