Resources and content to help you
apply the G.R.O.W. coaching framework.
Get to know this tool better
Tools for You and Your Team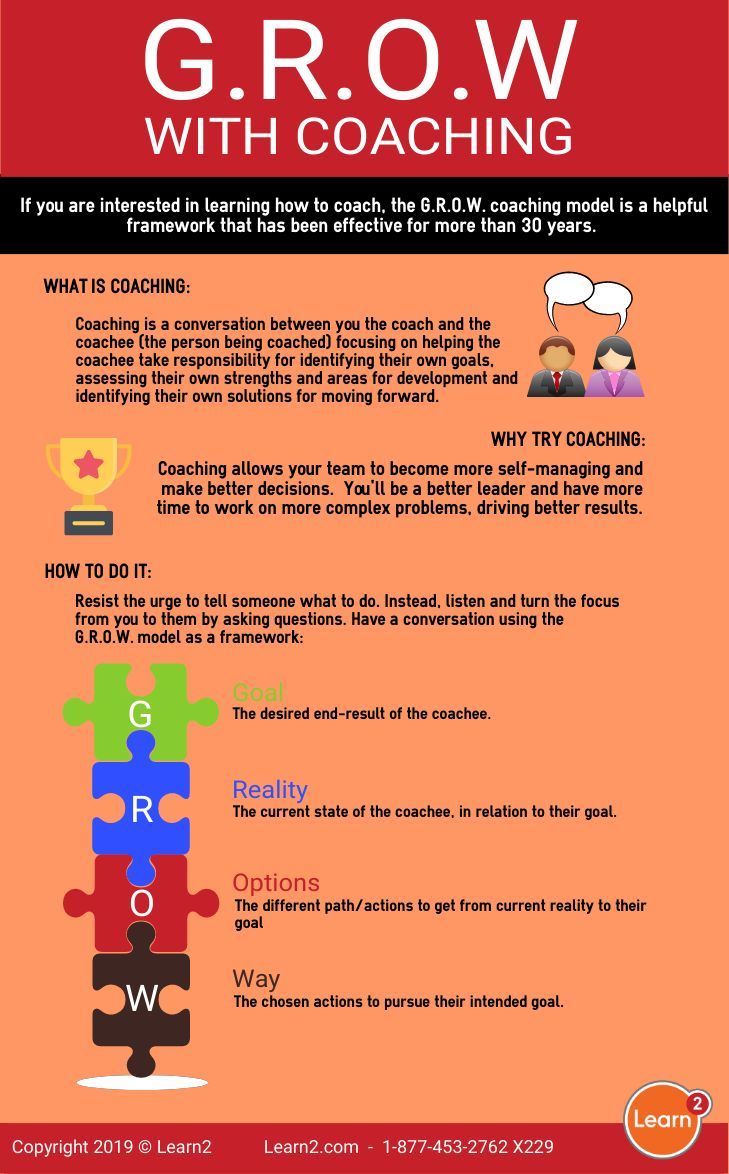 You can download this poster and print it for your office or meeting rooms to help remind you and your team when and how to coach.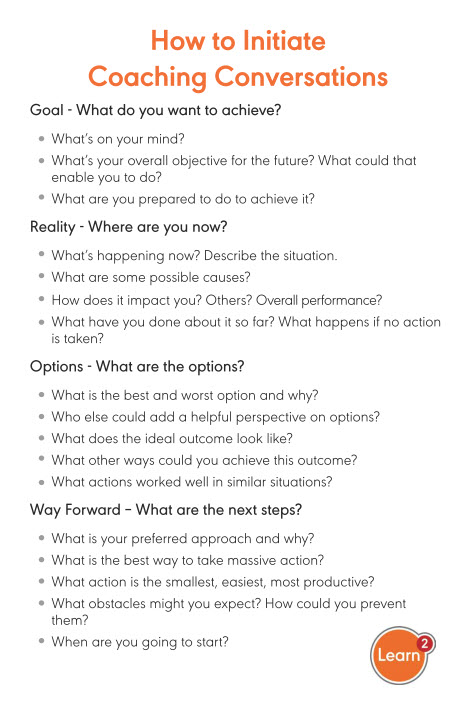 You can download this quick reference card and print it for your office to help remind you and your team when and how to coach.
I want to coach but I don't have time. What do I do?
Just like anything else, the more you practice, the quicker and more comfortable you will be. So with a  little investment in time learning this skill will save you time in the long run since you are building capacity in others.
How can I coach if I am not knowledgeable about a subject?
You don't have to be a subject matter expert to coach as you are supporting someone else work through an issue that they know best using a proven process. In fact, there are advantages to not being a subject matter expert since you don't have a bias and as a thinking partner, you can help the person work through different perspectives.
How do I know if I am coaching properly?
There are two ways of knowing. After the conversation, reflect on the degree to which you listened, asked open-ended insightful questions and the other person has a specific plan of action. The other way of knowing if you were helpful is by asking the other person, something like: "what was helpful about our conversation" or "how valuable was our conversation".